Theo nguồn tin tiếng Anh trên trang mạng của prweb.com
The Science Museum of Virginia is proud to announce a special addition to its Lunch Break Science program on Wednesday, July 30.
Richmond, VA (PRWEB) July 23, 2014
Inventor and entrepreneur Delegate Joe T. May will present Inventing America: From football games to the gas pump – sharing his passion for technology and innovation with Museum guests on Wednesday, July 30 at Noon.
With 24 patents granted and three pending, this former Virginia Legislator has more patents than anyone in the General Assembly since Thomas Jefferson. Inventions credited to May include football's superimposed yellow line yard marker as seen on television, an instrument for measuring octane on gasoline pumps, the Sigma Signer signature reproduction machine and much, much more.
"May's innate curiosity and quest for knowledge embody the spirit of invention that has shaped our world," says Richard Conti, Chief Wonder Officer, Science Museum of Virginia. "His work has not only improved our quality of life, but has inspired the next generation to question their world."
From a love for science that started in his youth, May's passion continued through to his electrical engineering degree at Virginia Tech to founding his own company, Electronic Instrumentation and Technology (EIT), in 1977. In 1994, May became a member of the House of Delegates and over the course of his two-decade tenure, acted as the resident technology expert in the Virginia General Assembly. As a member of the Science and Technology committee in one of the nation's leading states for the Science, Technology, Engineering and Math (STEM) workforce, May's nontraditional approach to problem-solving sets the standard for the future of advancement and invention.
Lunch Break Science is free to the general public. Seating is limited. Visit http://www.smv.org or call 804.864.1400 for details.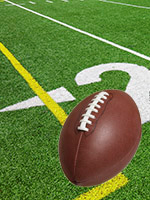 http://www.prweb.com/releases/2014/07/prweb12040516.htm