– Big Stone Gap Now Open in Theaters Nationwide –
Theo nguồn tin tiếng Anh trên trang mạng của prnewswire.com
RICHMOND, Va., Oct. 13, 2015 /PRNewswire/ — The town of Big Stone Gap celebrated in honor of the Big Stone Gap movie premiere, on Saturday, Oct. 10 with 5,000+ people in attendance. Celebratory events included a pancake breakfast, 5K race, parade, flower show, red carpet extravaganza and onstage presentations, finishing with a spectacular fireworks display. Stars of the film including Ashley Judd, Patrick Wilson and Jenna Elfman made guest appearances.
Based off the popular novel Big Stone Gap, the movie opened in theaters on Friday, Oct. 9. The film was shot entirely on location in Virginia and was directed by celebrated Virginia author, Adriana Trigiani, who returned to her hometown (Big Stone Gap) to direct the film. The cast stars Ashley Judd and features Patrick Wilson (Big Stone Gap native), Whoopi Goldberg, John Benjamin Hickey, Jane Krakowski, Anthony LaPaglia and Jenna Elfman.
Big Stone Gap's Mutual Pharmacy and the Trail of the Lonesome Pine outdoor drama served as central locations throughout the plotline, Big Stone Gap residents appearing throughout as extras. It is hard to imagine a movie with as much faithful authenticity in its portrayal of people and place.
"This movie is a love letter to my hometown and the special place it will always hold in my heart," Adriana Trigiani says. "I am fortunate that I grew up in such glorious surroundings, in the midst of great natural beauty and extraordinarily memorable people, and I am delighted to celebrate this cherished time and place."
Virginia Film Office Director Andy Edmunds noted, "We know that films often have a positive impact on travel and tourism. Having a film by a popular author like Adriana, shot in the exact place depicted in the book, is the perfect opportunity to shine a spotlight on the splendor of Southwest Virginia."
About Big Stone Gap
Big Stone Gap is a heartwarming tale of family secrets and self-discovery in a tiny mountain town during the late 1970s. Shot entirely on location in the real Big Stone Gap, Trigiani's hometown, the film captures the joys, the tribulations and the rewards of life in the Appalachian Mountains. The story revolves around self-proclaimed spinster Ava Marie Mulligan (Ashley Judd) who runs the town pharmacy and directs the Trail of the Lonesome Pine Outdoor Drama, but just as Ave Maria has resigned herself to life as an "old maid," she is caught off guard by a family secret, an unexpected marriage proposal and a once-in-a-lifetime visit to Big Stone Gap by movie legend Elizabeth Taylor. She has spent her entire life in the small coal-mining town with her lovably eccentric friends and family, including handsome coal miner Jack MacChesney (Patrick Wilson); out-spoken best friend Fleeta Mullins (Whoopi Goldberg); charming high school band director Theodore Tipton (John Benjamin Hickey); town flirt Sweet Sue Tinsley (Jane Krakowski); feisty town librarian Iva Lou Wade (Jenna Elfman); and town lawyer Spec Broadwater (Anthony LaPaglia.)
In 2013, total economic impact of film and television production in Virginia was $383 million with 3,396 jobs attributable to the industry. Contact: FilmVirginia.org
Virginia Tourism Corporation: Virginia.org
Town of Big Stone Gap: Bigstonegap.com
Big Stone Gap movie: bigstonegapmovie.com; facebook.com/BigStoneGapMovie; Twitter: @BSGmovie; Hashtag: #BigStoneGapMovie
Video – http://origin-qps.onstreammedia.com/origin/multivu_archive/PRNA/ENR/276431-Big-Stone-Gap-video.mp4
SOURCE Virginia Tourism Corporation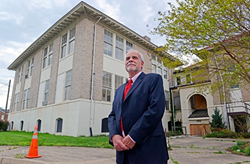 http://www.prnewswire.com/news-releases/star-studded-event-held-to-celebrate-release-of-virginia-based-film-big-stone-gap-300158850.html