Mosquito Squad, Outdoor Lighting Perspectives and Archadeck Outdoor Living All Named to List of Top Franchises Brands
Theo nguồn tin tiếng Anh trên trang mạng của prweb.com
RICHMOND, VA (PRWEB) OCTOBER 19, 2015
The business of serving homeowners is booming according to one of the most respected third-party rankings in the franchising industry. The Franchise Times has ranked Outdoor Living Brands' Archadeck Outdoor Living, Mosquito Squad and Outdoor Lighting Perspectives to its coveted list of top franchised brands for 2015.
Outdoor Living Brands' Archadeck Outdoor Living (413 ranking) began as a franchised concept in 1984 and has grown to 57 units in 47 states with one international location and global sales of $39,500,000. In addition to outdoor decks and patios, the franchise offers screened porches, gazebos and sunrooms.
Mosquito Squad (473 ranking), known as "The Squad," recorded system sales of $22,900,000 with a three year sales growth of 198 percent. The Squad, which eliminates mosquitoes and ticks, now operates in more than 182 locations in 32 states and the District of Columbia and in 2015, opened new service areas in Arkansas, California, Florida, Georgia, Indiana, Kansas, Louisiana, Maine, Massachusetts, Michigan, New Hampshire, New York, North Carolina, North Dakota, Texas, Virginia and Wisconsin.
Also earning accolades on The Franchise Times annual list, Outdoor Lighting Perspectives (486 ranking) with system sales of $18,500,00, in 49 U.S. locations and three internationally, opened new locations in Baltimore, Puget Sound, North Dallas Fort Worth and Winston Salem/Triad in 2015. Outdoor Lighting Perspectives provides landscaping and exterior lighting installation and service and operates in 26 states, the District of Columbia as well as in Canada, Kuwait and Saudi Arabia.
"Our unprecedented growth has everything to do with each of our franchisee and corporate teams working together to meet and exceed our clients' expectations," said Chris Grandpre, Chairman & CEO of Outdoor Living Brands, parent company of Archadeck Outdoor Living, Mosquito Squad and Outdoor Lighting Perspectives. "We continue to see extremely strong consumer interest in creating, using and maintaining outdoor lifestyles, no matter where in the country, but especially in the South, Mid-Atlantic and Western states."
2015 marks the 20th year for The Franchise Times Top 200 list. It is an annual ranking of the 200 largest franchise systems in the U.S. by global system wide sales, based on the previous year's performance. This year, for the fourth time in a row, they also ranked the next 300 systems for a total of 500.
About Outdoor Living Brands
Outdoor Living Brands is a national franchisor specializing in the outdoor living industry. With more than 319 franchised locations, its award-winning brands include Archadeck Outdoor Living, Mosquito Squad, Outdoor Lighting Perspectives and Renew Crew. Outdoor Living Brands' franchise concepts have been continually recognized for excellence by many organizations, including Inc. Magazine (Inc. 5000 list of fastest growing companies in 2015, 2014, 2013, 2012, 2011), Franchise Research Institute for franchise excellence (2014, 2013, 2012, 2011, 2010) and Franchise Business Review for franchisee satisfaction (2013, 2012, 2011, 2010). For franchise information, visit http://www.OutdoorLivingBrands.com.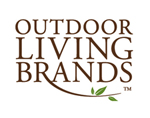 http://www.prweb.com/releases/OutdoorLivingBrands/FranchiseTimesTop200/prweb13030683.htm