Baltimore based event-marketing specialists, Red Crown Inc. revealed exciting news this week, announcing that they have expanded the Red Crown Inc. brand, opening in a new location, Richmond, Virginia.
Theo nguồn tin tiếng Anh trên trang mạng của prweb.com
RICHMOND, VIRGINIA. (PRWEB) NOVEMBER 18, 2015
Red Crown Inc. burst onto the direct marketing scene back in May, and since their launch, Red Crown Inc. have hit the ground running, and have gone from strength to strength, experiencing phenomenal success for such a young company. The firm recently achieved a huge coup, with the acquisition of a Fortune 500 company, which resulted in them having the opportunity to expand their market reach and help to establish themselves as market leaders in the direct marketing and sales industry in the US.
Red Crown Inc. opened their Richmond office this past week. The new project is being spearheaded by Catherine Anderson who recently completed the firm's business development opportunity. The new office will be working on the firm's latest project, representing one of the country's leading telecoms providers.
"One of my main objectives when I opened Red Crown Inc. was to expand into several locations throughout the US, however I could never have predicted that we would be doing it only 6 months in. I am so proud of everyone who has worked to help make this happen, and I know that this is just the beginning of huge things to come for Red Crown Inc. and all of the talented people we work with." said Managing Director at Red Crown Inc., Woo Kim.
About Red Crown Inc. : http://www.redcrown.marketing/
Richmond was selected for a number of reasons, one of which was its population. As a firm that are continuously looking for the next wave of talented and ambitious individuals who can help take the business forward, Richmond was a good choice. In the 2014 census, the population was estimated to be 217,853. In September 2007, MarketWatch named the Greater Richmond area the third-best city for business, ranking behind only the Minneapolis and Denver areas and just above Boston. The area is also home to multiple Fortune 500 companies.
Based in Baltimore, Maryland, Red Crown Inc. specializes in event marketing, creating personalized campaigns for clients to accurately represent their brands. The firm's fun and professional team of sales and marketing representatives work hard to deliver their clients' message with complete confidence, professionalism and transparency. Red Crown Inc. stand out in a crowded market by using in-person promotions. Their direct and personalized approach is unique and their exciting events give consumers a personalized customer experience as well as generating both quality and quantity customer acquisitions for their clients.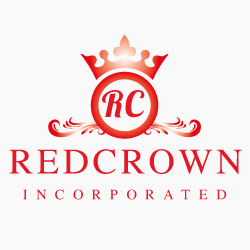 http://www.prweb.com/releases/redcrowninc/virginiagrowthexpansion/prweb13083871.htm