Tribble Insurance Agency of greater Richmond, VA, initiates a new charity campaign to support the needs of a local family devastated by personal and financial loss. The sudden death of Rob Barton, a local father of two sons needing special education and care, has left his family in dire need of economic assistance.
Theo nguồn tin tiếng Anh trên trang mạng của prnewswire.com
RICHMOND, VA (PRWEB) DECEMBER 15, 2015
Tribble Insurance Agency, a full service firm serving the Richmond, VA metro area, has announced the latest beneficiary of their ongoing community enrichment program. The current campaign fundraises for a local family devastated by the sudden death of the head of the family. Donations to the Barton family may now be made through the campaign's page at https://www.generosity.com/emergencies-fundraising/barton-family-fund.
A hard-working father of two, Rob Barton died on November 19th of a sudden heart attack, leaving behind his wife, Sarah and their sons, Brady and Aiden. Both of the boys are on the autistic spectrum, requiring special educational services. Rob and Sarah were always a united team, tirelessly fighting for Brady and Aiden's particular needs. Sarah is now not only the sole caregiver, but this two-income family is now dependant on Sarah's income alone.
"This is a perfect example of why we created our Community Program," said Trip Tribble, owner of Tribble Insurance Agency. "These good people need help with expenses immediately, and we're happy to help in whatever way possible. In this wonderful season of compassion and giving, we hope that the community will rally behind the Barton family and come to their aid. Today it's the Bartons' crisis – tomorrow it could be our own."
Tribble Insurance Agency just recently launched their master charity program, of which the current campaign is part, pledging to select a new local organization, family or individual every 30-60 days to receive their support. The Tribble team is now hard at work promoting the campaign for the Barton family through its social media channels, email and text message communications, as well as through their monthly magazine. Our Hometown is delivered to thousands of households in Richmond and surrounding communities, where the agency operates out of 6 different area locations. Reserving a full page to feature the initiative and all the pertinent details, the electronic Flipbook version of the current issue may be accessed here:
http://tribbleinsuranceagency.com/Our-Hometown-Magazine_39.
Readers who wish to join Tribble Insurance in supporting this local family in their time of need are encouraged to visit http://tribbleinsuranceagency.com/Hope-For-A-Family-Who-Lost-A-Father_23_community_cause, and also to share the page with friends, family, neighbors and coworkers. Contributors may be acknowledged for their donations through Our Hometown magazine. The agency itself is donating $10 to the Barton family for each and every referral they receive for an insurance quote, with no purchase necessary.
Information regarding past and current campaigns supported by Tribble Insurance Agency may be found at http://tribbleinsuranceagency.com/community-cause. To learn more about the products and services they offer, readers may visit http://tribbleinsuranceagency.com/.
About Tribble Insurance Agency
Tribble Insurance is a full service provider serving families from 6 different locations in the greater Richmond, VA area. Committed to bringing local people an agency which understands their needs, Trip Tribble and his team of dedicated professionals work with carriers to assemble a variety of products and services which will ensure their clients' peace of mind. From all of the products a typical consumer needs (home, auto, boat, ATV, etc.), to financial planning and retirement, Tribble Insurance Agency delivers consistently superior service. The caring agents at Tribble Insurance may be reached by calling 804-550-0900.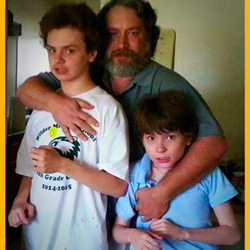 http://www.prweb.com/releases/richmond-va-charity/barton-family-autism/prweb13129813.htm