In response to studies showing the growing trend, Seniors Guide Magazine continues to invest in mobile-friendly products and social marketing
Theo nguồn tin tiếng Anh trên trang của PRWEB
RICHMOND, VIRGINIA (PRWEB) DECEMBER 21, 2015
Still think that only tweens, teens, and millennials are into the latest cutting-edge devices and popular networking sites? Think seniors are out of date with that new-fangled stuff?
Well, it turns out that the only thing that's really out of date is that line of thinking.
Actually, seniors are adopting these technological conveniences at an increasing rate. According to a survey from Pew Research Center entitled "Technology Device Ownership: 2015," smartphone ownership has gone up among those aged 50 to 64, as well as the 65-and-older set. They are looking up information about retirement, including nursing homes and assisted living options.
An additional Pew Research Center study entitled "Social Media Usage: 2005-2015," Social media usage among those 65 and older has more than tripled since 2010, when 11 percent used social media.
Never one to stay behind the trends, Seniors Guide has ensured that their websites are all mobile-optimized. That way, seniors and their families will always be able to access information about independent living, assisted living and all other retirement options.
"We always knew that many seniors were tech-savvy, so we wanted to make sure that we had the systems in place for them to get the most out of our listings, articles, and more," says Jeff Hartman, Strategist for Seniors Guide. "And we were right! We are steadily seeing in our analytic data more people are browsing using mobile devices each year."
In addition to the mobile-friendly sites, Seniors Guide has also developed a strong social media presence to reach their audience, including Facebook, Twitter and Youtube.
Seniors Guide, a Richmond, Va. -based company, publishes Seniors Guide magazines throughout Cincinnati, Ohio; Columbus, Ohio; Dayton, Ohio; Indianapolis, Indiana; Raleigh-Durham, North Carolina; Richmond, Virginia; and Roanoke-Lynchburg, Virginia and features a correlating website of SeniorsGuideOnline.com. Seniors Guide's mission is to help seniors and their families find the information they need on options available in senior housing, senior care, assisted living, independent senior living, retirement communities and other retirement living needs. Seniors Guide also has resources at http://www.HomeCareChoice.com for Cincinnati, Ohio; Columbus, Ohio; Dayton, Ohio; Raleigh-Durham, North Carolina; and Richmond, VA. Ross Publishing, Seniors Guide's parent company, began in 1991 and has been publishing helpful, free publications and websites ever since. In addition to the many Seniors Guide titles, the team at Ross Publishing is behind lifestyle magazine BOOMER and real estate publication Apartment Navigator.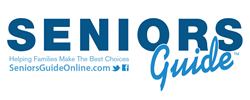 http://www.prweb.com/releases/2015/12/prweb13137483.htm