Theo nguồn tin tiếng Anh trên trang của prweb.com
Padow's Ham & Deli East Main St. Location Prepares to Serve Up One Millionth Customer
Richmond, VA (PRWEB) May 04, 2015
Padow's Ham & Deli East Main Street proudly announces their one millionth customer celebration at the restaurant's downtown location on 1009 East Main Street from May 1-7. Padow's East Main Street location opened the doors for their first customer in the summer of 1992. Twenty-three years later, the store is preparing to celebrate their one millionth. To acknowledge this great achievement with those who helped make it happen – the customers – friends and deli enthusiasts alike are encouraged to stop by Padow's on East Main Street to join in on their week-long celebration.
"Our one millionth customer celebration is all about giving thanks to our diners for supporting our small, local restaurant, for the past twenty-three years," said Paul Kessler, Owner of Padow's on East Main Street, and Richmond native. "At our deli we make it a priority to treat our customers like family. I believe this is the main reason our deli is still around, besides our food of course. After all, without them we wouldn't exist. Giving back to our customers and recognizing this historic landmark is what we are most excited about."
In honor of this momentous milestone, Padow's on East Main Street will be thanking their customers with a 10 percent discount off all purchases, as well as granting them the opportunity to register to win a one week trip to Costa Rica, a $500 cash prize, dinner for four, and many other great rewards. Winners will be announced at 2:00pm ET on May 7th at the store's East Main Street location.
"I love Padow's. I eat here at least twice a week. I come here for the good food, great atmosphere and the staff is always friendly and makes me feel appreciated," said Gordon Morgan, long time Padow's customer.
Since opening day in 1992, the customers have always been at the forefront of Padow's business. By providing quality service and delicious eats, Padow's East Main Street location has evolved into one of the most iconic sandwich shops in downtown Richmond, known for its authentic deli lunches, hams, and premium peanuts. For more information about Padow's East Main Street location's one millionth customer celebration, visit their facebook page: https://www.facebook.com/pages/Padows-Hams-Deli-Main-St/353861604624791?fref=ts.
About Padow's Ham & Deli

Founded in 1936, George Padow opened his first store of what was to become Padow's Ham & Deli in Richmond, VA. When Sidney and Eddie joined their father, they learned quality, value and friendly service were the basis for their family business. Seventy-nine years later, Padow's has become well known for their authentic deli lunches, world-class customer service, hams and premium peanuts. Also specializing in gourmet gift baskets and samplers featuring the finest products Virginia has to offer. Today, Padow's has five store locations throughout Virginia. Paul Kessler and R. Scott Mills are the proud owners of the Padow's on East Main Street in downtown Richmond, VA.
###
Media Contact:
Matt Kessler

Kessler184(at)gmail(dot)com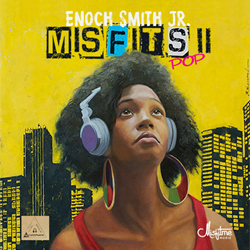 http://www.prweb.com/releases/2015/05/prweb12699973.htm