In a new alliance with nonprofit Safe Harbor shelter, Tribble Insurance Agency debuts a new local charity campaign to support survivors of domestic and/or sexual violence. In support of The Purple Purse Challenge, the campaign will help fund programs offered through Safe Harbor in Richmond, VA.
Theo nguồn tin tiếng Anh trên trang mạng của prweb.com
RICHMOND, VA (PRWEB) OCTOBER 19, 2015
Tribble Insurance Agency is garnering support for The Purple Purse Challenge by teaming up with local shelter Safe Harbor, as part of their new community involvement program in the greater Richmond, VA area. Announcing a new charity campaign to raise funds for Safe Harbor and survivors of domestic violence, the agency hopes to bring greater awareness to the challenges faced by these survivors. Donations to this worthy cause may now be made through the campaign's page.
Local shelter Safe Harbor was created especially to provide shelter and enrichment programs for those who have experienced domestic and/or sexual violence. Founded in 2002, Safe Harbor offers many comprehensive services, such as a 24 hour helpline, children and youth services, community education and training, counseling, court advocacy and more, all provided at no charge to anyone seeking help. Collaborating with community partners, Safe Harbor provides emergency shelter and the support necessary to help survivors find a brighter future, as well as assisting them to develop happy, healthy relationships. Finding volunteers and raising the funds needed to continue and expand their programs is a constant challenge for the shelter.
"Neighbors helping neighbors is what we're all about here," said Trip Tribble, the Agency's principal. "Domestic violence is a serious issue for our entire community, and we consider it a privilege to do whatever we can to bring attention and assistance to Safe Harbor and the important work they do."
Utilizing its own resources and seeking the help of its own network of customers and business partners, Tribble Insurance Agency marches on to ensure customers, friends, family and neighbors are always in good hands. The agency just recently launched their master charity program of which the current campaign is part, selecting every 30-60 days a new organization, family or individual in need to receive support.
The agency will promote the current campaign over through its social media channels, email and text message communications, as well as through a monthly magazine delivered to thousands of households in the greater Richmond, VA area, where the agency currently operates. Our Hometown magazine reserves a full page to feature the campaign and details of the cause. The electronic
Flipbook version of the current issue may be accessed here: http://tribbleinsuranceagency.com/Our-Hometown-Magazine_39.
To join Tribble Insurance Agency in supporting Safe Harbor, donors are encouraged to visit https://www.crowdrise.com/supportingvictimsofd/fundraiser/triptribble/setup_success/member, and also to share the page with friends and family. Contributors may be acknowledged for their donations through the agency's monthly magazine.
Once the current campaign is over, Tribble Insurance Agency will continue to work closely with Safe Harbor and other nonprofit organizations in the area, to ensure resources are directed into capable hands which can help to better the local community, one family or person at a time. Information regarding past and current campaigns supported by the agency may be found at http://tribbleinsuranceagency.com/community-cause. To learn more about Safe Harbor and the services they offer, visit http://safeharborshelter.com/.
About Tribble Insurance Agency
With six locations in the greater Richmond, VA area, Tribble Insurance's mission is to provide the best insurance and financial services in the industry. Trip and his team's number one priority is to protect the assets for which their clients have worked so hard, and to help them plan for a comfortable retirement. They believe their success is measured by customer satisfaction and the value brought to their clients' lives. The dependable agents at Tribble Insurance may be reached by calling 804-550-0900. More information about the company is available at http://tribbleinsuranceagency.com/.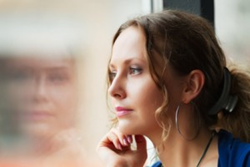 http://www.prweb.com/releases/richmond-va-shelter/safe-harbor-domestic-abus/prweb13028902.htm