Volunteers converge to rebuild John F. Kennedy Park in Richmond #BuildJFKPark #RichmondCA #MDDAY
Theo nguồn tin tiếng Anh trên trang mạng của prweb.com
(PRWEB) OCTOBER 22, 2015
More than 300 volunteers are expected to roll-up their sleeves to rebuild the aging John F. Kennedy Park into a community gem. The City of Richmond, in partnership with The Trust for Public Land, is championing the one-day community-build park project in the City's Park Plaza neighborhood, which will also include the installation of more than neighborhood trees in celebration of Arbor Day.
Built in 1968, the seven-acre park will be renovated to meet the changing needs of today's park users and bring multiple benefits to the neighborhood. The project and process is a catalyst of a new era for park revitalization and cross-sector partnerships.
"I'll be there with a wheel barrel and ready to work," said Mayor Tom Butt who's a strong supporter of expanding the City's urban park footprint. "I applaud the commitment of the neighborhood residents who have been working with our urban planners to redesign the park into something we can all be proud of."
Since April 2015, more than 400 community members have joined in the participatory process to design the park improvements. Together, they are helping shape future programs aimed at improving quality of life and providing connections to meaningful, safe, beautiful outdoor spaces for people of all ages.
"Our park has been underutilized for many years for a variety of reasons," says Madalyn Law, President of the Park Plaza Neighborhood Council. "The rebuild of JFK Park gives our neighbors an opportunity to use the park again in a more positive environment with new features designed for all ages to come together for health and wellness and fun in the outdoors.
Generously funded and technically supported by The Trust for Public Land, the new design will feature a family zone with a children's playscape, offering a fun environment designed to enhance youth's imagination around play, and build positive childhood memories. The park will be the home of the City of Richmond's first Fitness ZoneTM and fitness trail. Together, the fully-accessible and senior-friendly fitness zone and the fitness trail encourage area residents to meet in the park and support one another in healthy lifestyle choices and strengthening social ties.
"Every Richmond resident deserves a quality park within walking distance from their home," said Gina Fromer, The Trust for Public Land California State Director. "Good parks make neighborhoods healthy and whole."
Other park improvements include a community garden, the installation of energy efficient LED lights, a 5,000 square foot mural, and a rain garden.
"With the new improvements going into the park, I have no doubt that it will be a community treasure for generations to come," said Mayor Butt. "Open space that has a mix of passive and active use and is appropriate for different age groups means everyone in our community will be able to enjoy it."
The upcoming volunteer action is part of the City's on-going commitment to invest in its neighborhoods. Earlier this year, more than 100 volunteers came together to rebuild the softball field in an event sponsored by O.C. Jones & Sons, beginning a powerful movement for change in the neighborhood.
Chevron is providing funding for the Chevron STEM Learning Center and Community Plaza, which will provide a teaching space for local schools to use to explore science, technology, engineering and math (STEM), as well as a picnic pavilion for residents to enjoy.
"We are proud to partner with the City of Richmond on this park project, which will help spark interest in STEM for students at neighboring schools," said Kory Judd, general manager of the Chevron Richmond Refinery. "The John F. Kennedy Park provides a unique opportunity for our neighbors and students to enjoy the park space and explore STEM education in a park setting."
In addition to the community-build park event, the public is invited to visit The 50 Tour: Champions of the Bay presented by Chevron. The tour will feature the eight Vince Lombardi trophies from the Oakland Raiders and San Francisco 49ers and a guest appearance by an NFL legend. It will also feature the Chevron STEM Zone, an interactive learning space that demonstrates how STEM fuels innovation all around us – through the lens of football.
"I've been a proud resident of the south east community for over 40 years and it's wonderful that some of our requested neighborhood improvements are coming to fruition," said Naomi Williams, President of the Pullman Neighborhood Council. "With the park improvements and the reopening of the Richmond Swim Center, we are seeing a south east renaissance."
Who: Mayor Tom Butt and Councilmembers, Community Volunteers, The Trust for Public Land, Chevron, The 50 Tour: Champions of the Bay Presented By Chevron
When: Saturday, October 24, 2015; 8 a.m. – 4 p.m.
Where: John F. Kennedy Park; Cutting Boulevard and South 41st Street, Richmond, CA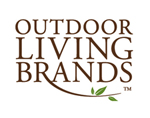 http://www.prweb.com/releases/2015/10/prweb13039986.htm