Seniors Guide's annual contest has brought in a lot of great videos – and local media outlets are taking notice.
Theo nguồn tin tiếng Anh trên trang của PRWEB
RICHMOND, VIRGINIA (PRWEB) NOVEMBER 25, 2015
Well, have you? Have you watched them whip? Have you watched them Nae Nae? The ladies known as the Nae Naes, residents of Panorama Senior Apartments in Covington, Ky., are one of the latest to embrace the hottest dance of the year. And now, it has even earned them a spot on television.
On Nov. 20, Cincinnati's WLWT5 aired footage from the dance routine, took a look behind the scenes at how it was made, and talked to the stars themselves. "It's not just young people who can get out and make a fool of themselves!" dancer Joan Peddicord jokingly told WLWT5. The report also revealed that six weeks of practice went into perfecting the routine!
"We're very proud of the Nae Naes, and it's great to see them getting that exposure," says Jeff Hartman, Marketing Strategist for Seniors Guide. "But the Seniors Got Talent contest is far from over, and there's some tough competition. I can't wait to see who wins this year!"
Hartman is right, as video entries continue to pour in. Some of the new competition includes an acoustic rendition of a country classic, a variety show and a former big band singer belting out a beautiful song.
Every summer, Seniors Guide invites residents at independent living communities, assisted living communities, active adult communities and nursing homes to submit videos that showcase their unique skills. All contestants are eligible for cash prizes up to $1,000. Potential contestants have until November 10 to submit. The winner is determined from online votes at the contest's website.
For more information, check out the rules and regulations (link: http://www.seniorsguideonline.com/seniors-got-talent-contest-rules-regulations). And check out the videos at SeniorsGotTalent.com and vote once a day between now and December 31. The winners will be announced in January, when they can claim their cash prizes!
Seniors Guide, a Richmond, Va. -based company, publishes Seniors Guide magazines throughout Cincinnati, Ohio; Columbus, Ohio; Dayton, Ohio; Indianapolis, Indiana; Raleigh-Durham, North Carolina; Richmond, Virginia; and Roanoke-Lynchburg, Virginia and features a correlating website of SeniorsGuideOnline.com. Seniors Guide's mission is to help seniors and their families find the information they need on options available in senior housing, senior care, assisted living, independent senior living, retirement communities and other retirement living needs. Seniors Guide also has resources at http://www.HomeCareChoice.com for Cincinnati, Ohio; Columbus, Ohio; Dayton, Ohio; Raleigh-Durham, North Carolina; and Richmond, VA. Ross Publishing, Seniors Guide's parent company, began in 1991 and has been publishing helpful, free publications and websites ever since. In addition to the many Seniors Guide titles, the team at Ross Publishing is behind lifestyle magazine BOOMER and real estate publication Apartment Navigator.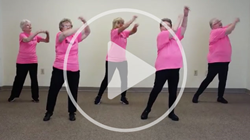 http://www.prweb.com/releases/2015/11/prweb13100476.htm