Theo nguồn tin tiếng Anh trên trang mạng của prweb.com
RICHMOND, VA (PRWEB) FEBRUARY 26, 2016
Veritas Collaborative, a specialty hospital system for the treatment of eating disorders, has opened a new facility in Richmond for individuals ages 10 and older suffering from anorexia, bulimia, binge eating, and other specified eating disorders.
The facility, located at 6627 W. Broad St., Ste. 400, opened Feb. 22. Its opening came during National Eating Disorders Awareness Week, which runs Feb. 21 – 27. The week is sponsored by the National Eating Disorders Association.
"Eating disorders are the most lethal of all psychiatric illnesses, yet there is a much greater chance of a full recovery if diagnosed and treated early on," said Stacie McEntyre, founder, president and CEO of Veritas Collaborative. "That's why Veritas Collaborative exists. We seek to meet a critical need in Richmond so that children, adolescents and adults can recover and thrive."
Veritas Collaborative will offer intensive outpatient care, a type of treatment most appropriate for medically stable patients needing structure and support to recover from an eating disorder. This program involves a multidisciplinary team including medical and psychiatric providers, dietitians, therapists, and culinary professionals. Individuals often remain in school, work, or other outside activities alongside their participation in this three-evenings-per-week program.
"Patients and families in the metro Richmond area can now access a higher level of care with the intensive support that Veritas Collaborative offers," said Beth Ayn Stansfield, founder of Stay Strong Richmond. "When needed, patients and families can secure all-inclusive care locally and hold hope for recovery."
Since its inception in 2012 in Durham, North Carolina, Veritas Collaborative has treated over 380 patients and their families.
"Photo Booth" Event
Saturday, Feb. 27, 11 a.m. – 6 p.m., Regency Square Mall
To celebrate the opening of its new Richmond facility and honor National Eating Disorders Awareness Week, Veritas Collaborative will hold an event Saturday, Feb. 27, from 11 a.m. to 6 p.m. at Regency Square Mall, 1420 N. Parham Rd.
The event, "Together We Can Change the Conversation," is designed to engage the community in a conversation about eating disorders and body image. It will feature:
A photo booth where people can take free photos of themselves, friends and loved ones
White boards on which people will be encouraged to write positive words describing themselves
An information booth where people can learn about eating disorders
"We want to raise awareness and reduce the stigma of eating disorders," said Elisha Contner Wilkins, executive director of the Richmond facility. "We invite the community to come participate in this conversation and learn more about Veritas Collaborative."
Ribbon Cutting Ceremony
Thursday, March 10, 1 – 2 p.m., Veritas Collaborative
Veritas Collaborative will host an official ribbon cutting ceremony at its new Richmond facility on Thursday, March 10, from 1 to 2 p.m.
###
Veritas Collaborative is a specialty hospital system for the treatment of eating disorders that provides inpatient, acute residential, partial hospitalization, and intensive outpatient levels of care in a gender-diverse and inclusive environment. Veritas Collaborative is determined to drive a new standard of care in eating disorders treatment so individuals and families can thrive. With a team of treatment professionals including physicians, psychiatrists, dietitians, therapists, nurses, and skilled therapeutic assistants, Veritas Collaborative delivers individualized, evidence-based care, focusing on long-term recovery for patients and their families.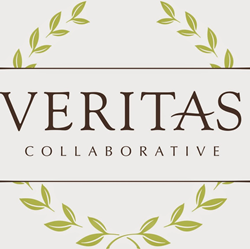 http://www.prweb.com/releases/2016/02/prweb13235053.htm