Theo nguồn tin tiếng Anh trên trang mạng của prweb.com
22 June, 2015 RICHMOND – Richmond, Virginia continues to put itself on the map as a leading bicycling destination as it gears up to host the 2015 Union Cycliste Internationale (UCI) World Road Championships and introduces new riding trails, guided tours, art exhibitions and other offerings for cycling enthusiasts. A sampling of bicycling related offers are included below and for additional information on bike offerings in Richmond, visit www.visitrichmondva.com.
The UCI Road World Cycling Championships:
The UCI Road World Cycling Championships, taking place from September 17-29, will bring over 1,000 world class athletes to Richmond, as well as hundreds of thousands of on-site spectators and a TV audience of 300 million. Cyclists representing 75 countries will compete in 12 championship races across nine days. This major cycling event has not been held in the United States since 1986 when it took place in Colorado Springs, Colorado. Richmond was awarded the event on Sept. 21, 2011 following a competitive bid process similar to the Olympics.
Richmond, a Frommer's Top Destination for 2014 and Outside Magazine's 2012 Best River Town, promises a thrilling experience for riders and fans complete with hills, James River views and challenging cobblestone terrain. The event is free and open to the public. There will be a wide array of activities during the races, such as festivals, concerts, expos and other events for fans of all ages.
Those that are not riding in the race themselves but still want the same cycling experience can take part in "Conquer the Cobbles," a pair of evening public participation events including a running race and bike ride that will give participants a chance to experience the same Road Circuit Course that will be taken on by the World Championship competitors. For more information, visit http://www.sportsbackers.org/events/2015-ride/.
Fan packages, featuring airline/accommodations and a mix of cycling and tourism activities and experiences with the World Races are currently accessible through VisitRichmondVa.com. To check out a list of available hotels, visit www.Richmond2015hotels.com and for more information on the race itself, visit www.Richmond2015.com.
Trails:
In addition to the upcoming race, Richmond offers an abundance of other cycling offerings that make it a great vacation destination for bikers. A work in progress, the Virginia Capital Trail, a dedicated, paved pedestrian and bicycle trail connecting the Commonwealth's past and present capitals of Jamestown and Richmond along the Scenic Route 5 corridor, is scheduled to roll out this fall. Once completed, the Trail will comprise approximately 52 miles, four jurisdictions and more than 400 years of history along one of the first inland routes in North America. For more information, visit http://virginiacapitaltrail.org/.
While the road cycling options in Richmond are abundant, the city is also a major mountain biking destination, offering some of the country's best singletrack. Highlights include the James River Park System with over eight miles of world-class, technically-challenging trails and Pocahontas State Park boasting over 20 miles of flowing singletrack with options for every skill level. The singletrack at this park is currently being redesigned and revamped by the International Mountain Bicycling Association. For more information, visit http://www.visitrichmondva.com/things-to-do/sports-recreation/.
Tours/Outfitters:
For those that prefer a guided tour, the Richmond Rides bike tour company offers dynamic tours of Richmond that capitalizes on its emerging food scene, history and scenic views. Participants can choose between the historic two-hour Church Hill Signature Tour where they will learn about the neighborhood where Richmond was founded through the lives of its most memorable residents while indulging in delicious eats and scenic views, or the two-and-a-half hour Foodie Tour which offers a sampling of local Virginia foods, wines and ciders as well as history, architecture and local flora. Prices range from $45 to $54 and are suitable for adults and children over four. For more information, visit www.richmondrides.net.
Groovin' Gears, a recreational eco-friendly pedal-powered party bike, offers two hour tours of local restaurants, bars and breweries all around RVA. An excellent and fun group biking experience, guests can choose from a private tour suitable for 8-14 people for $420 or can purchase individual seats for $35. For more information, visit www.groovingears.com.
Throughout the World Championships, Richmond outdoor excursion company Riverside Outfitters will offer visitors the opportunity to experience the James River via bikes, canoes, kayaks, stand-up paddle boards and whitewater rafting trips, all within walking distance of the finish line. Travelers can choose between guided tours and renting their own equipment and exploring on their own. For more information, visit www.riversideoutfitters.net.
Exhibits/Art:
To round out the full bicycling experience and for those that would prefer an alternative to riding, Richmond will offer a number of bicycling-themed exhibits leading up to and during the race. Lewis Ginter Botanical Gardens, the start venue for the elite men's and women's team time trial events, will offer The Lakeside Wheel Club and Lewis Ginter Botanical Garden exhibit from September 19-27. The exhibit centers around cycling history in Richmond and offers eight panels addressing different topics including "The Cycling Craze at the Turn of the Century," "Women and Fashion in the Bicycling Boom," and "The Heyday of the Lakeside Wheel Club." The Lakeside Wheel Club, located on the Lewis Ginter grounds, was one of the nation's first "wheel" or bicycling clubs and the epicenter of early cycling history in Richmond. For more information, visit www.lewisginter.org.
The historical Valentine Museum will offer the "In Gear: Richmond Cycles" exhibition which is a uniquely-Valentine take on the history of cycling in Richmond from the 19th century to present day. The exhibit will run from August 27, 2015 – January 3, 2016 and will have special extended hours during the UCI Road World Cycling Championships, which coincides with the opening of the exhibition. For more information, visit www.thevalentine.org.
The Virginia Museum of Fine Arts is offering an interactive exhibit with stationary bikes and a wall-sized screen playing a video that gives visitors the feeling of biking through the museum on an immersive tour, starting first outside heading towards the museum and then inside through the galleries. The camera stops at a handful of works of art, all relating to movement, with text bubbles popping up on the screen with interesting facts. For more information visit http://vmfa.museum.
The Science Museum of Virginia recently launched the interactive Bikes: Science on Two Wheels exhibit on display through September 27, which features a diverse collection of historic, rare and peculiar bikes. Visitors will have the chance to get hands-on as they explore energy, force and motion, aerodynamics and engineering. The exhibit will also include a closer look at the materials that make up a bike, the latest technologies and a look into how bikes have helped shape culture and society. Alongside the gallery experience, the Museum will display photographs of 120 years of Richmond cyclers and showcase cycling finish line sketches by artist Greig Leich. For more information, visit www.smv.org.
Greig Leach, a renowned Richmond artist and former amateur cycling racer specializing in the art of cycling, will capture the action of the World Championship races via incredible pen-and-ink and watercolor paintings. Leach broke into the national and international scene during the 2014 Tour de France where his paintings from the race went viral and are now captured in the book, Book de Tour: Art of the 101st Tour de France, a chronicle of the race in words and paintings. The UCI Road World Cycling Championships will be his second edition. For more information, visit www.greigleach.com.
###
Richmond Region Tourism, the official destination marketing and tourism organization for the Richmond Region, is a private, not-for-profit organization dedicated to promoting the Region to meeting, convention and sports event planners, tour operators and leisure travelers. Richmond Region Tourism operates three Visitor Centers located at the Greater Richmond Convention Center downtown, the Richmond International Airport and Bass Pro Shops Outdoor World in Hanover County, and a Mobile Visitor Center.
More than 7 million people visit the Richmond Region annually, contributing more than $2 billion to the local economy. Tourism generates nearly 22,000 jobs in the Richmond Region. For more information, visit VisitRichmondVA.com.
Google Translate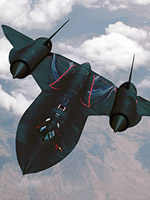 http://www.visitrichmondva.com/articles/view/RICHMOND-VA-WHEELS-OUT-2015-BICYCLING-OFFERINGS/207/709/