TNT Reading Adult Edition Based on Award-Winning Reading Software for Children
Theo nguồn tin tiếng Anh trên trang mạng của prweb.com
RICHMOND, VA (PRWEB) OCTOBER 16, 2015
BrainTrain has released TNT Reading AE, the adult edition of its popular and award-winning reading software for children. The software is designed for use by individuals ages 10 and up and fills the gap for students who are still having reading difficulties after third grade. In addition to its usefulness with older children and adults, it is also an excellent program for helping people who are learning English as a second language.
Consisting of 1000+ reading exercises, TNT Reading AE provides unique benefits not found in ordinary reading programs. While it trains the important technical elements necessary for learning to read – auditory discrimination, phonics and phonemic awareness – it also incorporates working memory, attention, and mental processing speed training, skills that are critical for reading comprehension.
The system progresses in an individualized, structured hierarchy that allows students to achieve mastery at their own pace. Using a test and train model, TNT Reading AE identifies precisely where a student is experiencing difficulty. It then uses a powerful combination of targeted computerized cognitive and reading game-like exercises to help them develop their abilities. A reward system in the form of video game-like breaks helps students stay engaged.
While the software can be run automatically and continually self-adjusts to the student's level of achievement, it also allows a high level of customization by the instructor if desired. Automated training plans can be broken down by specific programs and skills, and the criteria for passing each level can be altered if needed.
Another unique feature of TNT Reading AE is the optional BrainPower System. Using this EEG biofeedback system, the trainee learns to develop and maintain a positive, alert, relaxed mental state while he completes the reading and cognitive exercises. The trainee works through six different BrainPower challenges to master the skills of staying focused, calm, and aware.
BrainTrain is offering a completely free two-week trial of TNT Reading AE. To get started, visit: http://www.braintrain.com/freetrial
About BrainTrain, Inc.
BrainTrain, Inc. was founded in 1989 by Joseph A. Sandford, Ph.D. Before becoming a clinical neuropsychologist, Dr. Sandford was a professional computer programmer, so it was natural for him to perceive how the computer could be an indispensable tool for helping people. Using the computer as a way to improve people's quality of life through cognitive enhancement continues to define BrainTrain's mission.
Learn more about TNT Reading AE at http://www.braintrain.com/tntae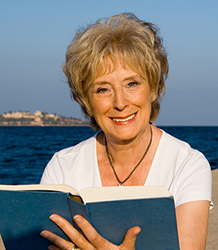 http://www.prweb.com/releases/2015/10/prweb13024678.htm