Event focuses on helping entrepreneurs start and grow their business.
Theo nguồn tin tiếng Anh trên trang mạng của prweb.com
RICHMOND, VA (PRWEB) DECEMBER 16, 2015
In effort to help entrepreneurs and small business owners beat the odds of small business failure Progressive Business Expert Cory Mosley has announced his company Cory Mosley Communications will host the Small Business Empowerment RVA 2016 event at the Westin Hotel in Richmond, VA this January 16th, 2016.
According to the Small Business Administration more than 1/3 of new businesses will fail in the first two years, the main cause being a lack of experience. The Small Business Empowerment RVA Event will bring experts in banking, marketing, legal affairs, entrepreneurship, and leadership together for one day of powerful education to get current and future business owners on the right track to get going and get growing.
The event will help attendees:
Determine the best way to finance their business
Tell them what they need to know to protect their business and idea
Easy and effective ways to start selling your service or product online fast
How to keep the right mindset and stay motivated while building a business
Attendees will also hear from local Richmond area small business owners who continue to build and grow successful businesses.
Speakers scheduled to appear on Saturday January 16th at the event are:
Beth Bettley, Vice-President and Director of Small Business Banking for EVB Bank
Paul Potratz, Nationally Recognized Expert on Branding and Digital Marketing
David Stoyanoff, Small Business Legal Expert and Founder of Torus Law
Wade Randolph, Productivity and Leadership Strategist
Ronnie Wyatt, Co-Founder of Richmond Based Pecan Jacks World Famous Sweets
Robert Jones, Local Entrepreneur and Owner of Parkside Barbershop & Grooming Lounge
Cory Mosley, Progressive Business Expert and Founder of Cory Mosley Communications
Heather Sullivan, News Anchor for NBC 12 On Your Side
Jimmy Barrett, Morning Show Radio Host for WRVA 1140 AM
Sponsors of the Small Business Empowerment Event include:
i-Heart Media
News 12 On Your Side
Christmas 98.1
106.5 The Beat
EVB Bank
Torus Law
Randolph Unlimited
Cory Mosley Communications
Potratz Partners Advertising
Tickets start at $199.00 and full event details can be found online at: http://smallbusinessempowermentrva.com
About Small Business Empowerment RVA 2016
This event is for early stage business owners, aspiring entrepreneurs, and current business owners in need of new ideas to grow their business.
About Cory Mosley Communications
Cory Mosley Communications is a Richmond Virginia based firm specializing in progressive strategies to increase individuals credibility, likeability, and bankability in the marketplace. The firm provides services in the form of international keynote speaking, strategic consulting, and catalyst coaching.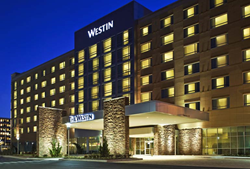 http://www.prweb.com/releases/smallbusiness/empowerment/prweb13130829.htm