Senior centers in Indianapolis and apartment communities in Cincinnati come out on top in Seniors Guide's 2015 online talent showcase
Theo nguồn tin tiếng Anh trên trang của PRWEB
RICHMOND, VIRGINIA (PRWEB) JANUARY 11, 2016
The winners of this year's SENIORS GOT TALENT have been announced on Seniors Guide's website, and the retirement and aging resource is crediting the dedication of voters in helping to choose the winners.
"This year we had the most unique votes for all three winning videos", says Jeff Hartman, Strategist for Seniors Guide Magazine and http://www.SeniorsGuideOnline.com.
"Fans voted, and they came back everyday to continue to vote for their favorite videos," says Hartman.
Beginning in 2011, Seniors Guide's annual SENIORS GOT TALENT was created to highlight the vibrancy of being senior – and to show that age is just a number.
Winners of past year's SENIORS GOT TALENT have included retirement communities in Lynchburg, nursing homes and apartment communities in Ohio and Kentucky, as well as independent adults ages 55+ who have submitted videos showcasing their talents to win.
"The most successful talent videos are the ones where the most people share them with friends, families, and other interested viewers online", says Hartman. "Reaching out to local media, TV news, and newspapers works helps to get the word out". "It provides a great, feel-good piece on the local evening news", says Hartman.
Cash prizes are awarded to the winners: $1,000 for 1st place; $500 for 2nd place; $250 for 3rd place.
For a full list of 2015 winners and to watch videos, visit http://www.seniorsguideonline.com/press-release/2015-seniors-got-talent-winners
Seniors Guide's 2016 SENIORS GOT TALENT begins this Summer, interested contestants are encouraged to submit their videos today.
Seniors Guide, a Richmond, Va. -based company, publishes Seniors Guide magazines throughout Cincinnati, Ohio; Columbus, Ohio; Dayton, Ohio; Indianapolis, Indiana; Raleigh-Durham, North Carolina; Richmond, Virginia; and Roanoke-Lynchburg, Virginia and features a correlating website of SeniorsGuideOnline.com. Seniors Guide's mission is to help seniors and their families find the information they need on options available in senior housing, senior care, assisted living, independent senior living, retirement communities and other retirement living needs. Seniors Guide also has resources at http://www.HomeCareChoice.com for Cincinnati, Ohio; Columbus, Ohio; Dayton, Ohio; Raleigh-Durham, North Carolina; and Richmond, VA. Ross Publishing, Seniors Guide's parent company, began in 1991 and has been publishing helpful, free publications and websites ever since. In addition to the many Seniors Guide titles, the team at Ross Publishing is behind lifestyle magazine BOOMER and real estate publication Apartment Navigator.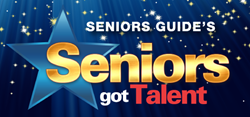 http://www.prweb.com/releases/2016/01/prweb13156940.htm