Tribble Insurance Agency Introduces New Charity Campaign in Richmond, VA in Collaboration with Bridging RVA to Help Find Solutions for Community Challenges
Tribble Insurance Agency continues to act on their mission to foster positive change within the community by selecting a new group to benefit from their ongoing community enrichment program serving families in and around Richmond, VA. The newest phase of the campaign features a charity drive in support of Bridging RVA, a community group dedicated to helping find solutions for the community at large.
Theo nguồn tin tiếng Anh trên trang mạng của prweb.com
RICHMOND, VA (PRWEB) FEBRUARY 17, 2016
Tribble Insurance Agency debuts the latest charity campaign in its recognized community enrichment program supporting greater Richmond, VA, by announcing their intent to direct efforts in raising awareness and funds for Bridging RVA, a collaborative group which offers solutions to bridge gaps in the community at large. Those who wish to assist the cause may make a contribution at: http://bit.ly/1KnWc69
Bridging RVA works to connect individuals, groups and causes for the common good of the community, believing that when facing an ordeal or challenge together, people tend to discover one another in new ways, forming bonds of friendship and partnership. Through brainstorming labs, rapid response to urgent community needs and remarkable community impact initiatives, Bridging RVA works to assist, empower and equip people to nurture a culture of collaborative problem solving. It's members are striving for a thriving, compassionate community, which offers innovative solutions to those in need and is always looking ahead to new challenges.
"Bridging RVA takes a proactive approach to solving our community's problems," said Trip Tribble, owner of Tribble Insurance Agency. "Making our community better and stronger is the ultimate goal of our Community Program, and it's very exciting to find a group like this. We can make a brighter future for all of Richmond if we work together."
The agency hopes that the current initiative will bring awareness to ongoing challenges faced by their city, as well as the cutting-edge work being done by Bridging RVA on it's behalf. The caring team at Tribble Insurance has set a fundraising goal of $500, and has made it easier than ever for people to help. The agency has pledged to donate $10 to the cause themselves for each and every referral received for an insurance quote, with no purchase necessary. Readers who wish to refer a friend or make a personal donation may do so here:
http://tribbleinsuranceagency.com/Dont-Be-Scared-Lets-Prepare-Richmond_25_community_cause.
The team will promote the cause over the course of the next two months through social media and an email and text message campaign, as well as through their monthly magazine. Our Hometown is delivered to thousands of households in Richmond and surrounding areas, and has a full page dedicated to featuring the initiative for Bridging RVA. The electronic Flipbook version of the current issue may be viewed here: http://tribbleinsuranceagency.com/Our-Hometown-Magazine_39.
Committed to launching a new campaign every two to three months, the ongoing community
involvement program conducted by the agency will continue to support people in need in the local community. Readers wishing to submit ideas for future campaigns may do so at:
http://tribbleinsuranceagency.com/Add-Community-Cause_53. Those chosen will be contacted by Tribble Insurance's Community Program. Information about past initiatives may be found at:
http://tribbleinsuranceagency.com/community-cause. To learn more about the agency or Bridging RVA, please visit: http://tribbleinsuranceagency.com/ and http://www.bridgingrva.com/.
About Tribble Insurance Agency
A full service provider serving families from 6 locations in the greater Richmond, VA area, Tribble Insurance is devoted to bringing local people an agency which understands their needs. Trip Tribble and his team of caring professionals work with carriers to assemble a variety of products and services which will ensure their clients' peace of mind. From all of the products a typical consumer needs (home, auto, boat, ATV, etc.), to financial planning and retirement, Tribble Insurance delivers consistently superior service. The dedicated experts at Tribble Insurance Agency may be reached by calling 804-550-0900.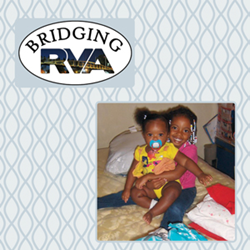 http://www.prweb.com/releases/richmond-va-charity/bridging-rva-community/prweb13218944.htm